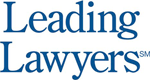 Have You Been Charged With a Crime?
At Bedi & Singer, LLP, there is a strong expectation for compassion and success in every case handled. Jonathan Bedi is an experienced litigator and trial lawyer, who has dedicated his career to helping those accused or charged in state and federal cases. Jonathan has significant experience defending those in murder cases, mortgage fraud cases, drug conspiracy, and racketeering. Additionally, he has successfully defended clients in misconduct cases, helping clients avoid publicity and criminal charges. His vast experience securing successful verdicts from juries and judges alike makes him the best advocate to fight for the rights, freedom, and interests of his clients.
Call today for a free consultation! - (312) 525-2017
Client Reviews
"Last year Bedi & Singer represented me and won my case for me. The police arrested me again and charged me with the same thing. I called Bedi & Singer as soon as I was arrested. And they won my case for me again. They have won two cases for me in less than year. I appreciate everything they have done for me and my family. If the police arrest me again I'll call them again."
"When I was charged with a Federal Criminal case, everyone I talked to said it was hopeless, they said I was done for, it was over if feds are on to you. That is simply not true when you have Bedi & Singer on your side. They won my Federal Criminal case. They did the impossible and they made it look easy. From the first time I met them they were calm and cool; and that made feel at ease. They said 'I got this' and did their thing. They are extraordinary."
"Jonathan Bedi and Dena Singer of Bedi & Singer are amazing! They won my case for me after a jury trial and I can't thank them enough. They are very smart and witty, talking to them always eased my nerves because you can really tell they cared about me and had my best interest at heart. They do awesome work. Bedi & Singer are great and thanks on behalf of me and my family."
Contact Us
1

Free Consultation

2

Available 24/7

3

We Will Fight For You!
Fill out the form or call us at (312) 525-2017.